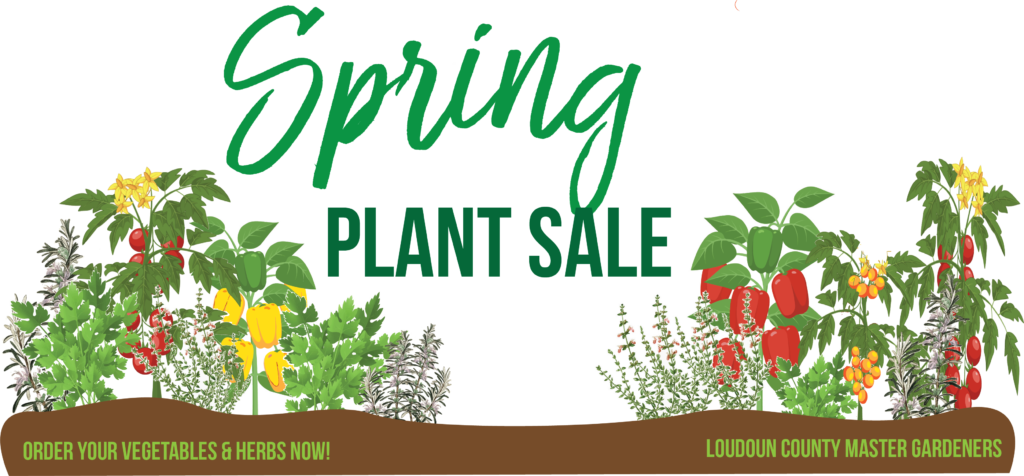 Our Annual Spring Plant Sale was a great success! Thank you for supporting Loudoun County Master Gardeners. You'll find some handy growing guides and planting instructions below.

Helpful Information from VCE
Thank you for supporting your Loudoun County Master Gardener's Association by purchasing your veggie and herb plants from us. This is our major fundraiser for the year. We receive no operating funds from the county or the state and depend on this sale to support our outreach and education programs for the community.
Varieties for 2021
Tomatoes

Peppers

Herbs

Big Beef
Brandywine
Bush Beefsteak
Cherokee Purple
Fantastico
Gladiator
Patio
Speckled Roman
Sungold
Sweet 100
Ultimate Opener
Uncle Joe's
Fish
Golden California Wonder
Jimmy Nardello
La Bomba Jalapeno
New Ace Hybrid
Poblano
Red Beauty
Shishito
Thai Dragon
Archer's Gold Thyme
Basil: African Blue
Basil: Genovese
Basil: Greek Columnar
Basil: Mini Purple
Golden Variegated Thyme
Italian Flat Leaf Parsley
Rosemary Arp