Hover over the map with your mouse and you can click to virtually enter specific gardens: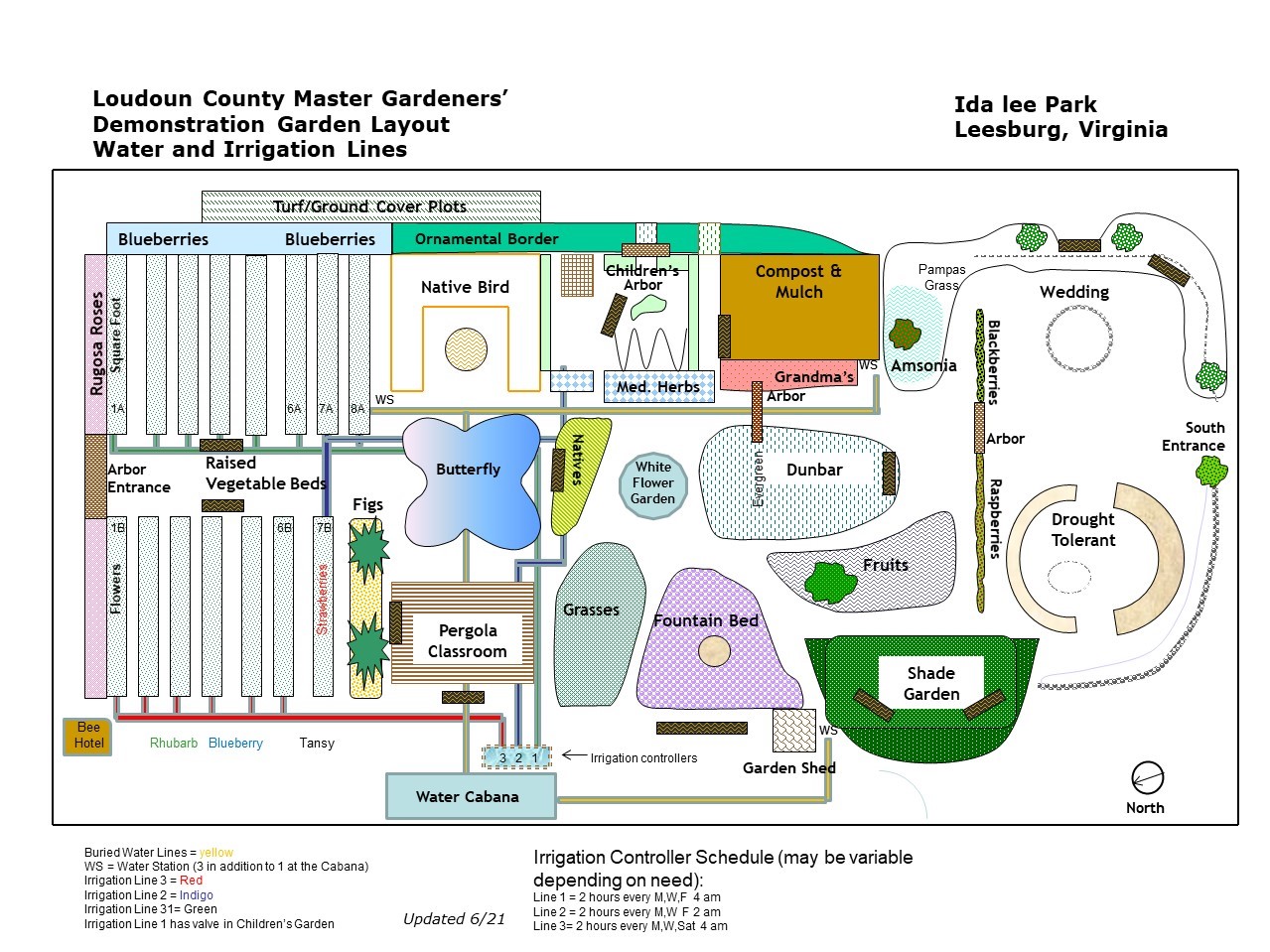 Demonstration Garden Goals/Priorities
Plant vegetables most commonly grown in our area, demonstrate and teach methods to the public
Donate fresh produce to Loudoun Hunger Relief
Share gardening skills with trainees and public
Maintain and manage existing perennial gardens to educate the public on sustainable gardening techniques
Cultivate enough compost to cover Demo Garden needs
Location and Hours
The Demonstration Garden is located on Ida Lee Park Drive, Leesburg VA. Follow the signs to the Demonstration Garden. Park in front of the community plots and walk past those plots to the Demonstration Garden. Get directions to the Demonstration Garden.
The Garden is never closed, feel free to visit anytime. However if you come on Tuesday or Thursday mornings, 9-12 a.m, from Mid-March to Mid-October, Master Gardeners will be there to answer your questions. If you would like a group tour, click here for more information: Garden Tours.
Click here for our Demo Garden Brochure.