The Loudoun County Master Gardeners Association (LCMGA) is a volunteer, nonprofit association that depends on support from the community to help fund resources for the programs of the VCE Loudoun Master Gardeners. You can help VCE Loudoun MGs continue outreach to the community by supporting us through the programs below. Thank you.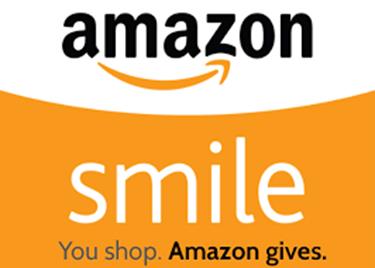 Remember every little bit helps – .05% of each eligible AmazonSmile purchase will come back to the LCMGA! To shop at AmazonSmile, go to smile.amazon.com on your web browser or activate AmazonSmile on your Amazon Shopping app on your iOS or Android phone (found under settings on your app). When prompted to choose an organization to be your beneficiary, choose or type in Loudoun County Master Gardener Association. You may also want to add a bookmark to smile.amazon.com to make it easier to return and start your shopping at AmazonSmile. When you are using the app, always check for the "AmazonSmile" logo to ensure you're activated for AmazonSmile.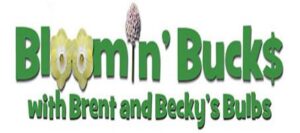 Consider supporting this small Virginia-based business, while supporting LCMGA. We have partnered with Brent and Becky's Bulbs, a Virginia based company, to sell perennials (i.e., cone flowers, butterfly weed and milkweed) as well as spring and fall bulbs.  As part of our fundraising efforts, LCMGA will receive 25% of all sales when Loudoun County Master Gardeners is identified for online, phone, or mail-order sales.
Visit Brent and Becky's Blooming Bucks to order perennials and bulbs. Use the drop down list to select "Loudoun County Master Gardeners." Browse through their extensive selection. At check out, you can also check the box to receive their catalogs.
It's that easy to beautify your garden and help raise funds for the Loudoun County Master Gardener Association in support of our Cooperative Extension programs!
Other ways to help support VCE Loudoun MG programs through the Association: Making purchases at our merchandise and plant sales, by attending our Annual Gardening Symposium or by making a monetary donation.  All funds raised and donations are used to directly support our programs.

You may donate directly online using the button or by sending a check. Make checks payable to the "Loudoun County Master Gardeners Association" and mail to Loudoun County Master Gardeners Association, P.O. Box 4020, Leesburg, Virginia 20177.
All donations to the Loudoun County Master Gardeners Association are tax deductible.