Quick Links :
If you have any plant questions, Extension Master Gardeners (EMGs) staff the Help Desk every work day, Monday – Friday, 9 a. m. – noon, March through November, and Monday – Thursday, 9 a. m. – noon, December through February.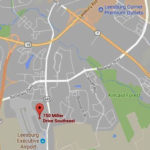 750 Miller Dr., SE, Suite F-3
Leesburg, VA 20175
If you have any problems with the above email links, just copy and paste them into your web mail and send from there.
Have a general question or comment?
Feel free to contact us and an Extension Master Gardener will contact you within 48 hours:
750 Miller Dr. SE, Suite F-3
Leesburg, VA 20175
Tel: 703.771.5150
Email: loudounmg@vt.edu (if you have trouble with the email link here, just copy and paste the address into your web email and send that way)